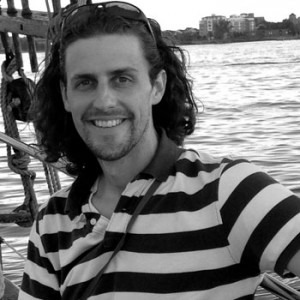 Hi! My name is Michael Szapkiw.
I help people bridge gaps between where they are and where they want to be… and it typically involves digital technology. 🙂
But before I talk about technology, let me address one of the first questions you may have if we haven't met yet.
Question #1: How do you pronounce "SZAPKIW?"
Answer: Great question. And it's one question I've gotten for over 30 years and will continue to receive.. and I'm okay with it. 🙂 It's pronounced "Zap-Q" in English… but just don't ask me to pronounce it in Ukrainian. And that brings us to the second question…
Question #2: What nationality is "Szapkiw."
Answer: Ukrainian. However, I am 100% born and raised here in the USA. What a great country.
Now that we've cleared that up, how are you? Or who are you?
What Can Michael Do for Me?
I enjoy helping people in multiple ways. I like to say that I bridge gaps between where people are and where they want to be because whether I'm helping you…
I'm all about progress and growth as I invest in people's lives.
And, as I mentioned, it typically involves some form of digital technology because I believe it has great potential power to move us forward exponentially. Oh, and I also just love it. Just ask my poor wife… sometimes she has to pry me away from the computer as I work on exciting projects. (But don't let her fool you… she's a tech fiend too.)
A Few Things I
I love helping business owners and entrepreneurs who want to reach their community (or the world) with that thing most important to them, and who just need someone to help point them in the right direction for a professional website or web presence.
I love helping people create their own websites even when they never thought it would be possible.
I am a lifelong learner. I love to learn. I love to help others learn. I love technology (for better or for worse). Even more so, I love the incredible leverage technology brings as a game-changing tool in the educational environment. Technology must facilitate and compliment learning—not the other way around.
I love helping people who are relentless enough to help themselves to stand out in business and stand out online with their own personal/professional websites.
I love my wife, family, friends.
And I love exploring the great outdoors—hiking, biking, traveling and running.
So what can I do for YOU?
What digital need would you love for me to take care of for you?
When you're ready to start taking action with your website and/or online lead generation, visit my consulting website here: Zappy Go Lucky.
Or, if you're the "do-it-yourself" type, check out the website-building resources I have waiting for you at http://BuildingAWebsitePro.com. But as a side note, I've focused my efforts in different areas of digital marketing now, so I've not updated that website in a while, but you may still find several of the existing resources helpful.
Something else you'd like to  chat about? Just Contact Me.
Thanks for stopping by…the best is yet to come.
All the best to you and your success!
Michael
P.S. Fun Fact: My wife and I were once extras on the TV sitcom, How I Met Your Mother. But you'll have to talk with me to hear that story… (Hello, Michael)